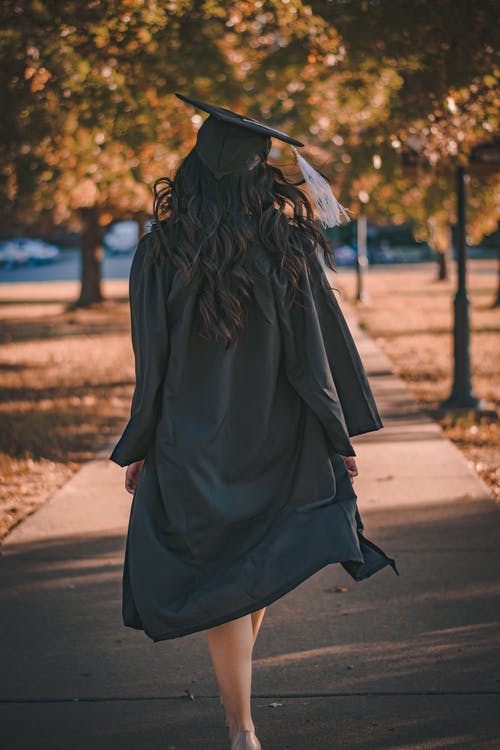 Our Aim:
To enhance equity throughout our community by supporting the development of disadvantaged (at risk) students.
How we achieve this:
Partner with Universities to deliver our Learn2Learn program
Provide individual student access to Learn2Learn programs and materials
Partner with Corporate Sponsors to deliver our Indigenous Learn2Learn programs
Reinvest 51% of profits into Indigenous education initiatives
We believe that by giving people the right tools, mindset and resilience we can not only improve their learning outcome but also have a positive flow throughout their lives.
Imagine a world where all students start their higher education studies understanding the HOW and WHAT to learn, feeling CONFIDENT and MOTIVATED, ENGAGED and RESILIENT when it comes to setbacks in their studies and personal lives.
Imagine how they can then empower and build their communities….
Our Story
Where It All Began
Learn Grow Become…
We believe that everyone has amazing potential.
And yet… so many students, particularly those from disadvantaged cohorts, fail to realise their dreams at higher education. Attrition varies between and within institutions, and for some cohorts completion (graduation) is achieved by only 30% of students (mature age, part time).
When the idea for our Learn2Learn program first took shape back in 2017,
we realised….
-> If we taught people to become effective learners, then they can
make the most of any learning opportunity… regardless of the skill
and interest of the instructor.
-> If we teach them to become more proactive, engaged and
genuinely interested in what they are learning… reaching graduation
will mean more than just a certificate.
-> And if the learning capability of our staff and students actually
match what is assumed and expected of them…. everyone will be
more confident and operating from a more equitable place.
Fast forward to 2019 and our first pilot research project in collaboration with CQUniversity. Hearing directly from the student participants how much the program changed and reshaped their learning – and themselves, validated our belief in the program.
Students shared how the program had helped them:
retain knowledge beyond the end of term,
improve their grades,
help them feel more confident in themselves and their studies,
improve their mental well-being, and 
make significant life changes to improve their ability to achieve success in their studies.
It really did change lives AND change learning outcomes!
2020 saw our first individual customer signup, and in January 2021 we launched our first University partnership with Swinburne University of Technology!
Tanya Rutherford
Founder and CEO
Tanya is a highly experienced program designer, facilitator, mentor and coach in both leadership and education; with a significant background in management accounting and business management spanning several industries in both Australia and the UK.
In 2014 she transitioned into student development, creating and facilitating the implementation and ongoing facilitation of CQUniversity's student leadership program and annual conferences; as well as coordinating their Student Mentor program.
In 2017, whilst completing her Graduate Certificate in Tertiary Education, she identified the gap in support available to students which was a significant contributor to the student attrition issue (nationally and globally). This led to the development of our Learn2Learn program, which was officially launched through Learn Grow Become in 2019 with a collaborative research project being piloted through CQUniversity's Student Mentor program. Recognised for her contribution to leadership through an honorary membership of the Golden Key society and Chartered Manager status with the Institute of Managers and Leaders. As the Queensland facilitator for Young Change Agents, Tanya continues to work closely with young people in developing entrepreneurial skills and supporting aspirations for change.
Tanya has a Masters in Business  Administration (Leadership & Communication), Bachelor of Business (Accounting and IT), Graduate Certificate of Tertiary Education, Graduate Certificate of Arts (International Development & Environmental Analysis), and Certificate IV in Training & Assessment, several accreditations and certifications in the training and coaching area, including her recent certification in Feminist Coach Theory (equity and indigenous support focus).
Tanya's life mission is to help people realise their potential and to bring out their best.
Dr Melinda Mann
Indigenous Education Advisor
Dr Mann is a Darumbal and South Sea Islander woman from Rockhampton and has connections throughout Central Queensland. She is an experienced manager in programs associated with student experience with a demonstrated history of working in the higher education and secondary school sectors.
Throughout her professional career, she has managed budgets in excess of $5m including multiple federal government grants through the Higher Education Participation and Partnerships Program (HEPPP) and the Indigenous Student Success Program (ISSP). Melinda has a work history that includes program design and delivery of university school outreach programs and tailored support services for vocational and university students.
Melinda was the former chair of the Queensland Consortium of Universities for widening participation school outreach programs. She is also heavily involved in education leadership in local Indigenous communities and holds advisory roles for state wide bodies. Melinda has a PhD in Education, Masters of Learning Management and a Bachelor Degree in Business (Human Resources Management).
Her passion is Indigenous knowledges, leadership, lifelong learning, children and young people.
Chris Lorang
Business Development Advisor
Chris' strength is executable growth strategy around emerging businesses, brand and transformation. Enabling businesses and brand to connect and grow through digital channels, product development, service design and positioning.
With a deep understanding of brand, marketing, digital and technology, he have been fortunate to play a role in the transformation of global brands, wonderful startups and
unique products.
Chris is interested in founders, startups and scale-ups that realistically solve big problems through technology, ideology, or ideas. Problems that have impact and create
better futures for humanity.
Phil Martin
Technology and Business Advisor

Are you an institution or organisation that is ready to create an engaged, work-ready and proactive learning environment?
Get in touch today to discuss how we can work together.
With Thanks – Grants and Sponsors
Swinburne University of Technology
Financial partners in the development of Learn2Learn Lite (2022)
Department of Employment, Small Business and the Training
(Business Basics Grant)
Would you like to support our work with Students or the Indigenous Learn2Learn program?
At Learn Grow Become, we acknowledge and celebrate Aboriginal and Torres Strait Islander people as the First Australians and the traditional custodians of the lands and waterways in which we live, learn and work.
We pay our respects to Elders past, present and emerging. We honour the continuing connection to culture, land, knowledge and community and that sovereignty was never ceded.
We also acknowledge that many best practices in learning have been an integral part of life for Aboriginal and Torres Strait Islander people for tens of thousands of years, and that in many ways we are only now discovering what they have always known and practiced...